Droogies, boozers, strumpets and losers, we're back, and how. After 2010 being dominated by the magickal processses by which it's been wrought unto this earth, We're delighted to find ourselves set to release our second platter o'splatter, the otherworldly missive from the netherscape that is 'Your Mercury' on Monday November 22nd.
You can already check some of this ur-transmission in a variety of transport caffs around the information superbighway:
20 Jazz Funk Greats
hosted the debut of
'A.C.R.O.N.Y.M.
' as only those sonic satyrs knows how, and the same jam later turned up on both
Altered Zones
and
Pitchfork
.
We'd also be fools to ourselves if we didn't take this opportunity to alert you to the inspiration for this futuristic juggernaut: Our old mate the Legendary Black Marquis, whose original Fictional Film Club review of the
Tim Thurber-directed 1979 motion picture
set us on a suicide mission to summon its spirit in the ether.
'You're Mercury', the (almost) title-track, first saw the light of the enchanted metropolis on
NME.com
but can also be heard right here: fasten yer seatbelts...
Teeth Of The Sea - 'You're Mercury' by Tim Chester NME
To celebrate the album release, we've got a series of dates with destiny lined up, at which synapses will fry on a mighty third-eye-cleansing frenzy fit to transform our chilly surroundings
The first of this trinity of terror is an instore show at
ROUGH TRADE EAST
near Brick Lane, on Thursday November 18th, at which Teeth will grind at 7PM. This will actually be the first opportunity to lay hands on a copy of 'Your Mercury', which will be in the shakin' racks early for the occasion.
On Saturday November 20th, the TOTS shocktroops will be returning to DJ at one of our favourite haunts, the Olde Peculiar at
THE MUCKY PUP
in Islington, where we'll be spinning the usual delightfully deranged meld of aural treats on the decks. Said DJ deliverance will doubtless include everything from
Robyn
to
Repulsion
, from
Harry Thumann
to
Hasil Adkins
, and from
Cerrone
to
Cheap Trick
. Drinks will flow and blood will spill, and if the boys want to argue about
Miles Davis
, you better let 'em.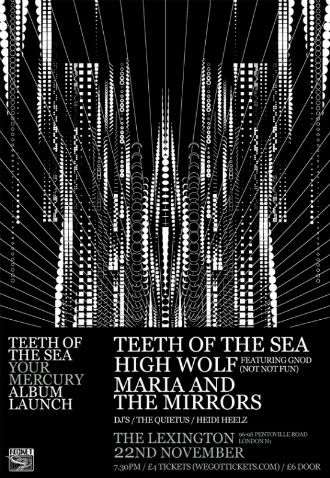 Perhaps most enticingly of all, however, on the fateful night of November 22nd itself, as 'Your Mercury' is properly unleashed on the unsuspecting ears of the world at large, We're delighted to relate that we're hosting the devil's own launch party at
THE LEXINGTON
on Pentonville Road. A stellar cast of characters has been hand-picked for the occasion.
Over from Paris especially for the occasion, we have a very rare London show from the amazing, Amazonian
HIGH WOLF
, whose pyramidal meditations on the
Not Not Fun
label have blown us away of late, dwelling in an intoxicating, mystical forest of rhythmic, exotic drone somewhere to the east of Pocahaunted and the west of Sun Araw. As if that wasn't enough, the lupine one will be joined onstage by members of Teeth Of The Sea's favourite UK band, the Salford psych-savants
GNOD
. This is set to be an intimidating trip who knows where.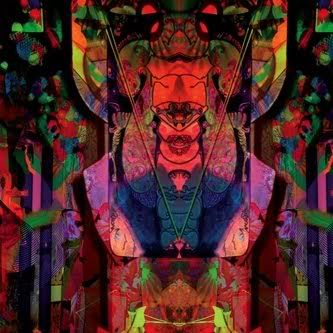 Kicking off the proceedings in style, we're delighted to have on board London's own
MARIA AND THE MIRRORS
. a fearsome and fresh trio who deal in mind-melting psychic invocation and ritualistic abandon. Their percussive, demonic mantras create a mighty and malevolent reverie that evokes Gang Gang Dance, Bow Wow Wow, and the ayahuasca scenes from 'Altered States' in equal measure.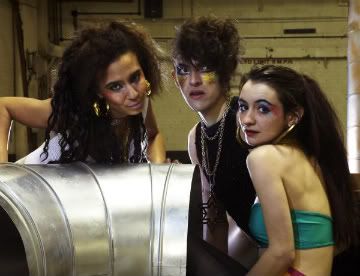 As if all that wasn't enough, we have delirious, flashback-inducing lights courtesy of the celebrated magus of illusion
JOHNNY O
and selections from not only our fave spinner of discs,
HEIDI HEELZ
(Glamracket/Dice Club) but earthly representatives of our favourite website
THE QUIETUS
.
Tickets for this aural and visual sensory overload are available in advance for a mere four pounds sterling
HERE
. This will be both a gloriously messy evening, and a ceremonial rite to remember. Miss it at yer peril.
In the weeks and months to come, we're also chuffed to be playing
SATURDAY OCTOBER 23RD
London Islington
Zenith Bar
with YE
(
Sunkan Dymonds
show for
Oxjam
)
SATURDAY NOVEMBER 6TH
Bristol Louisiana with
MUGSTAR
and
THOUGHT FORMS
.
WEDNESDAY NOVEMBER 10TH
Oxford Jericho Tavern with
WIRE
(
Audioscope
Show for
Shelter
)
Blimey, this is our happening, and it freaks us out.
Here's TOTS' playlist for October 2010, before we bid y'all the fondest adieu:
MILES DAVIS-Live Evil
GEOFF MULLEN & KEITH FULLERTON WHITMAN-November 29th 2009 (Upstairs CDR)
JON MUELLER-Whole
THE GUN CLUB-Miami
CELESTE-Morte(s)Nee(s)
JUAN ATKINS-20 Years 1985-2005
HOWARD SHORE-Videodrome OST
UFOMAMMUT-Eve
JAZZ MESSENGERS-A Night In Tunisia
ARABROT-Revenge
CUCKOO'S NEST
-Demo
(One of our fave London bands of the last five years. Their Monster Magnet-meets-Wizard-meets-Boss Hog-racket sent us into a dark carnally-aligned reverie. Very sorry they never got to make an album)
STEREOLAB-Not Music
(Peachy pop record,serving to banish this cold snap quite nicely, and when that gets a bit twee, we reach for...)
SWANS-My Father Will Guide Me Up A Rope To The Sky
See you at the party, Richter!
TOTS xx